Welcome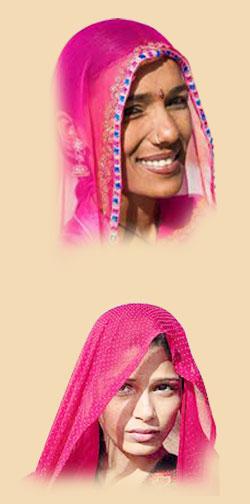 Information about Mahabaleshwar
Mahabaleshwar is situated at an altitude of 1372 meters above sea level. Mahabaleshwar is the most popular and largest hill resort in Maharashtra. This place is a symphony of 30 exotic view points. Mahabaleswar in Sanskrit means the God of Great Power. Mahabaleshwar was considered a holy place with a strong historical background for centuries. This place is still visited by local devotees. Mahabaleshwar derives its name from a deity, who is worshipped at the old Mahabaleshwar temple. The place is popular with tourists. The hill-station is very crowded during summers and Christmas and Diwali break. Panchgani has a pleasant climate throughout the year. In summers, temperatures range between 16 and 20 degrees Celsius and in winters it falls even below. Marathi, Hindi and English are the various languages which are spoken here. The most delicious jams, fruit jellies, honey and strawberry crushes can be purchased from here. The place also has a wide variety of chikki (a famous local sweet).
History of Mahabaleshwar
The first British to set foot here was Sir Charles Malet in 1791. Under General Peter Lodwick and Sir John Malcolm, the Governor of Bombay, a sanatorium was built in 1828. Mahabaleshwar is then considered a British territory and was named 'Malcolm Pet' for some years. The bazaar is still named so. Under British rule, roads were built, following which several resorts quickly sprang up. Bungalows, churches and the Mahabaleshwar Club was built. A polo ground and racecourse were opened. In the 19th century, an open jail reformatory center was established. Convicts from China and Malaysia were stationed here. They were involved in constructing roads, grinding corn flour, maintaining potato cultivations and other vegetable gardens in the English resorts. Now, the Public Works Department bungalow stands on the site of the prison. Mahabaleshwar was the summer capital of the Governor of the old Bombay Presidency. The British built various mansions, cottages and bungalows around the town, lending it a charming, sophistication.
Tourist Attractions in Mahabaleshwar
The main tourist attraction in Mahabaleshwar are the Mount Malcolm, Catholic Church, Mahabaleshwar Club, Pratapgad fort, Lodwick Point, Mahabaleshwar Temple and Lingmala waterfall.
Mount Malcolm
The Mount Malcolm was the most famous building in the olden days. It was built in 1829 with magnificent architectural skills. Now, this place has lost its old charm.
Catholic Church
The old Roman Catholic Holy Cross church is practically falling apart, but its stained – glass windows are still a sight to behold. This deserted church is now looked after by a Hindu family.
Mahabaleshwar Club
The Mahabaleshwar club was built in 1881 and is still flourishing and well maintained. Only members of the club can stay here. It is very popular for its well-tended roses and lovely jogging track. Christmas is grandly celebrated by loyal members every year. The golf course is open for all the tourists.
Pratapgad fort
The Pratapgadh fort is situated about 24 kms. away from Mahabaleshwar. The fort was built in 1656 by Moro pant Trimbak Pingle under the order of the Maratha ruler Shivaji. It was here that the mighty General of Bijapur, Afzal Khan, was killed by Shivaji. The fort has a great view.
Lodwick Point
The Lodwick Point is situated about 1,240 meters above sea level. Lodwick Point has a great view. There is a monument in memory of the general, erected by his son.
Mahabaleshwar Temple
Mahabaleshwar Temple is the famous temple in Mahabaleshwar. This temple is visited by various devotees from all over the country.

Lingmala waterfall
The Lingmala waterfall is situated at the top of Venna Valley. This uninterrupted fall descends down at six hundred feet from the cliff.
How to get there
By Air:
The nearest airport is situated in Pune, about 120 kms. from Mahabaleshwar.

By Rail:
The nearest railway station is situated in Pune, about 120 kms. from Mahabaleshwar.
By Road:
Mahabaleshwar are directly connected by road to Mumbai, Pune, Satara, Nasik, Nagar, Sangli, Kolhapur, Goa and Surat etc.